Dear Messrs Gove and Hancock,
In your positions respectively as Minister preparing for a no-deal Brexit and UK Health Secretary, we plead with you as parents, carers and families suffering from rare diseases to inform us of what the immediate future holds for us.
Rare diseases, often of genetic origin, affect an extremely small populations of patients, usually fewer than 1 in 2,000 individuals. Most rare diseases are chronic, progressive, degenerative, disabling and frequently life-threatening,
Each of the over 6,000 identified rare diseases affects a very small population, but altogether they affect 25 to 30 million of people in the EU – around 5 percent of the EU population, 6 percent of the UK population – or EU wide the population of Belgium and the Netherlands combined and that is without taking into account carers, families and friends who are also affected by these diseases.
Such diseases are 'rare' because their prevalence in the general population is extremely low, and because they are all too often 'forgotten' precisely because of the scarcity of medical knowledge about them.
This lack of knowledge means that many rare diseases are not diagnosed, that disabilities and other symptoms are not recognised, and that in turn persons with rare diseases do not receive the same support as those with more common and well-known conditions.
Individual countries cannot face alone issues related to rare diseases. Rare diseases, represent an area where European action brings true added value.
A significant challenge for patients, professionals, and health and social systems in Europe is the absence of streamlined, integrated pathways to allow people living with rare diseases to navigate health and social care systems. This is particularly problematic in view of the complexity of many of these 6-8,000 conditions, and the lack of awareness and understanding in all sectors of society regarding their full impact.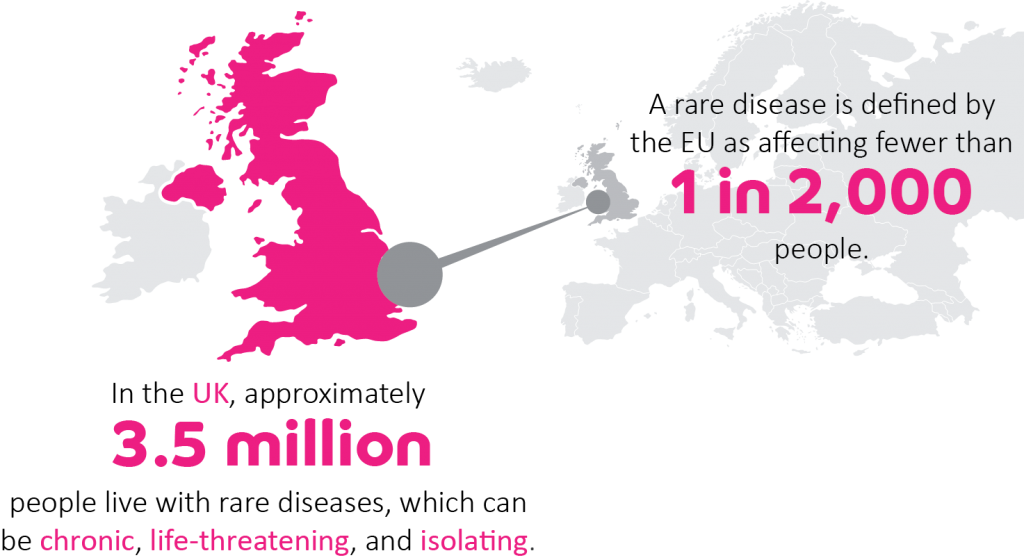 Families of patients with rare diseases represent a motivated group striving to find what is best for their loved one, make the time and find the energy to sift through thousands of pieces of information to find that one pearl, no matter how small. They dedicate their lives to researching their patient's condition.
This dedication, in turn, can mean that even as they turn to medical professionals for help, it is those same professionals that in fact look to the parents for guidance.
Integrated care provision and coordination between medical, social and local support services, via multidisciplinary care pathways and innovative care solutions, is a crucial game changer to tackle the unmet social needs of people living with rare disease.
Families are accustomed to being the experts; in fact, they are acknowledged to know more than the specialists. While we expect our local doctors to be medical experts, the truth is they are not, they often have little knowledge outside the area of their expertise. Most doctors who treat a rare disease child may never even heard of, much less have any degree of medical expertise in the disease at hand.
Research is increasingly international and intrinsically collaborative. Scientific breakthroughs are not developed in isolation, as mobility is crucial to the highest standards of performance. Easy movement of researchers, innovators and specialist technicians encourages science to thrive in the UK and the EU by opening up access to skills and international networks.
A Royal Society report demonstrates that 80 percent of UK international research publications include co-authors from the EU. Clinical research, including clinical trials, has benefited from UK and EU researchers working together, especially for rare and paediatric diseases where the UK has led or participated in the largest number of pan-European clinical trials.
As the number of patients with rarer conditions in each country is low, it is only possible to recruit enough patients for clinical trials by carrying out trials across countries. A situation where UK trials are no longer able to recruit European patients would lessen the benefits for patients across the whole of Europe, as well as risk damaging UK and European science.
Us patients and families of patients with rare diseases represent a motivated group striving to find what is best for our loved ones, we make the time and find the energy to sift through thousands of pieces of information to find that one pearl, no matter how small. We dedicate our lives to researching our loved one's condition.
With hundreds of patient groups like ours from throughout the EU involved with European Reference Networks (ERNs) that combined group-sourced deep and varied knowledge helps each and every patient, family member, carer and healthcare professional throughout the European Union.
EU funding programmes for research and innovation have supported and boosted these crucial crossborder collaborations. European funding is strategically different from national-level funding in the UK in that it incentivises collaboration and backs riskier and more discovery-led research. The funding itself is highly prestigious and has supported the careers of UK scientists, while creating networks of international scientific collaboration.
European Reference Networks are one of the most ambitious and complex collaborations between expert healthcare providers, clinicians and the involvement of patient groups which includes patients the right to seek diagnosis and treatment across borders if it is not available in their own countries under certain provisions.
Brave clinicians have risen to this challenge and have realised the most outstanding network, unique in the world, involving about 20,000 healthcare professionals in 300 hospitals within 26 countries taking care of about one million rare disease patients. Approximately 150,000 patients are under the care of the 35 UK hospitals and 129 health care professionals inside 22 ERNs.
We must think about these patients and what is at risk if the right deal for science and research is not found during Article 50 negotiations. All these patients have a rare and in most cases highly complex condition, requiring a multidisciplinary team, highly technological research and the support of therapies developed by industries translating brilliant ideas into innovative therapies.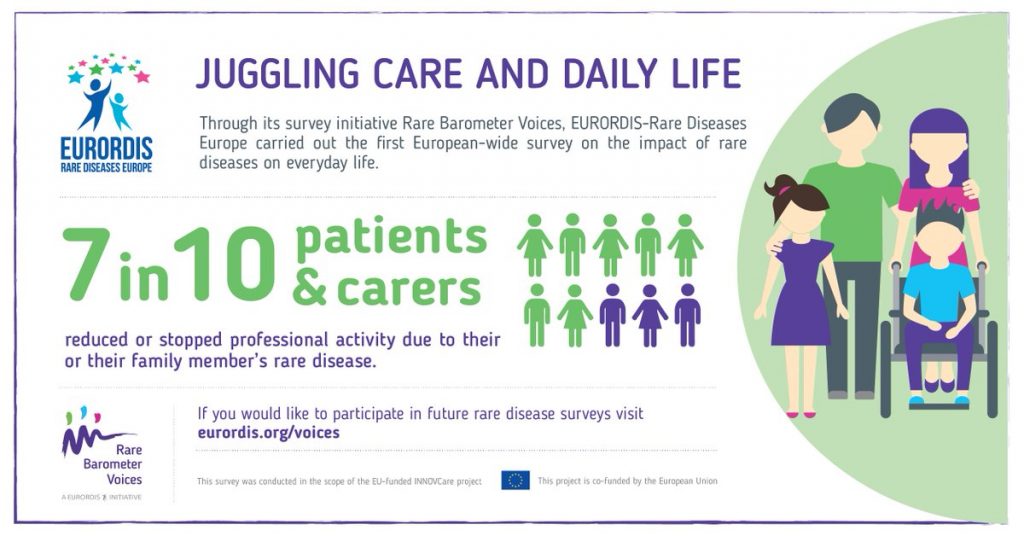 Unless alternative arrangements are agreed during Brexit negotiations, the departure of the UK from the EU means that the UK can no longer continue as a member of ERNs or benefit from the associated shared IT infrastructure and EU funding. Meanwhile, the EU may see delays in benefiting from UK developments in diagnosing these disorders.
In 2014, EU grants worth over £190 million funded the investigation of rare diseases; this was more than the funding for either cancer or brain disorders. The UK is active in maintaining Europe's key registries and research networks in rare diseases. The UK coordinates the highest number of European registries of all EU member states, including those for childhood lung diseases, Huntington's disease and familial pancreatic cancer.
The move towards personalised genetic medicine (an NHS priority), means that there will be an increased trend of research conducted into understanding subtypes of diseases which have fewer numbers of patients. This means there will, in effect, be more rare diseases. Being able to do research into these will require access to bigger populations, through collaboration. This means the need to collaborate is not restricted to the rare diseases of today, but must be there for the disease subtypes to be defined in the future.
The NHS is involved in 23 of the 24 ERNs (approximately 40 NHS hospitals), with NHS trusts leading a quarter (six) of these networks. The legal basis for these networks is the European Directive on patients' rights in cross-border healthcare and thus membership is currently reliant on membership of the EU or EEA. Alternative arrangements should be a prioity in Article 50 negotiations.
Somewhere near the top of the list of priorities faced when exiting the European Union must be ensuring that the United Kingdom of Great Britain and Northern Ireland do not also crash out of the much needed European Reference Networks serving 1 in 17 of the population of these islands.
Can you both please, as a matter of urgency, quickly detail where some of the most vulnerable members of our society will stand with regards to our lifeline to research and treatment after exiting the European Union.
Kind regards,
Autoinflammatory UK – Making the Invisible Visible
The Secretary of State for Health and Social Care, Matt Hancock, has replied to our Open Letter. His reply can be found here.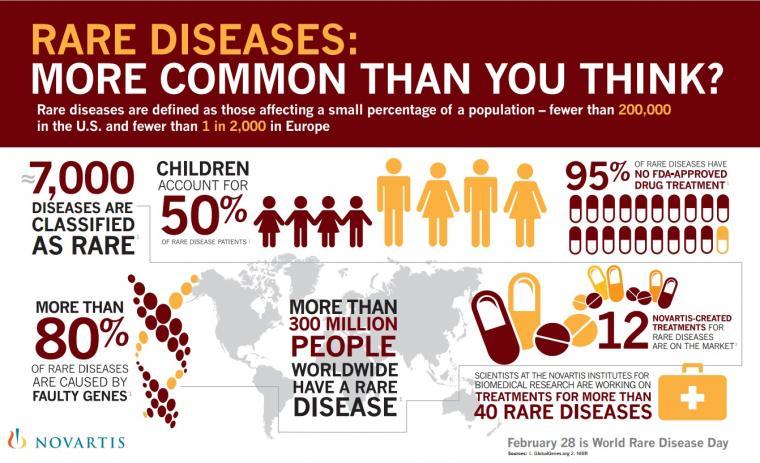 Co-Signatories:
Professor Michael Briggs, Professor of Genetics at Newcastle University and Rare Disease Researcher.
NLRP12. The campaign and support group for patients and their families suffering from the ultra-rare Familial Cold Autoinflammatory Syndrome Type 2 (FCAS2)..
John Wallace. Rare disease carer and activist.
Ring20 Research and Support UK – individuals and professionals who are affected by, or who come into contact with Ring Chromosome 20 Syndrome (r20).
Zoe KM (UnSAID patient- systemic autoinflammatory condition of unknown genetic cause)
Dr Phil Hammond, NHS associate specialist, paediatrics. Medical Correspondent and "MD" for Private Eye.
Yildiz Ince. Counsellor of the Executive Committee of Systemic Autoinflammatory Diseases at ISSAID and Moderator at Eurordis.
Eduardo García-Toledano MD PhD. Global Health, Ethic & Law. Senior VP Childhood Cancer Foundation. RareDisorders. Vaccines.
Wendy Costello. Co-founder and Chairperson, Irish Children's Arthritis Network (ICAN).
Tommy Sheppard MP. Shadow Cabinet Office Spokesperson
Alex Cole-Hamilton MSP. Member of the Rare, Genetic And Undiagnosed Conditions Cross-Party Group, Scottish Parliament.
Rare Disease Nurse Network. – Helping nurses and clinicians connect in the Rare Disease environment, Cambridge England.
Mik Scarlet. Broadcaster, Journalist, Actor, Musician, Access/Inclusion Expert & Wheelchair User.
Bob Doris MSP. Convenor of the Rare, Genetic And Undiagnosed Conditions Cross-Party Group, Scottish Parliament.
Anas Sarwar MSP. Member of the Rare, Genetic And Undiagnosed Conditions Cross-Party Group, Scottish Parliament.
Supporters
Dr Julian Huppert. Former Member of Parliament, serves on the Science Policy Advisory Group of the Royal Society, and is a Fellow of the Royal Society of Chemistry and a member of the Institute of Physics.
Press Coverage
Press coverage of our open letter can be found on our Press page.
Last Updated on