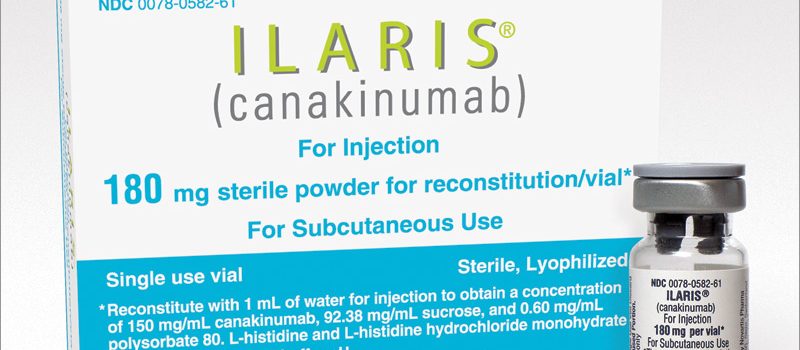 NHS England has launched a 30 day consultation on the use of canakinumab for treating periodic fever syndromes: tumour necrosis factor receptor associated periodic syndrome (TRAPS), hyperimmunoglobulin D syndrome/mevalonate kinase deficiency (HIDS/MKD) and familial Mediterranean fever (FMF).
Anyone who wants to take part as an individual can do so by following the link below and reading the policy proposition before taking part in a brief survey to submit your views.
We, as a group will also submit a group response to this consultation. This is wonderful news that should streamline access to canakinumab for some patients with certain autoinflammatory conditions.
The consultation closes on September 1, 2019. This will not affect any patients who are currently in receipt of canakinumab but if they have the diseases mentioned in should remove the need to go through an annual funding review.
This consultation is great as it is widening the use of canakinumab and please submit your views! Currently licensed for CAPS, if this goes ahead this will open it up for doctors to prescribe this treatment easily for additional autoinflammatory diseases-specifically TRAPS, HIDS, FMF.
A present canakinumab can only be prescribed for people with TRAPS, HIDS/MKD and cr-FMF by providers who have an NHS England contract and are compliant with the service specification for specialised immunology (all ages) B09/S/a, paediatric medicine and rheumatology E03/S/b and adult rheumatology /specialised rheumatology service specification (A13/S/a). Provider organisations must register all people with TRAPS.
This means that yes it could be administered to patients by other centres rather than GOSH/Royal Free (although payment is by Royal Free/GOSH suggesting they may have a strong say in who can provide the service).
In the US, the FDA has already approved canakinumab for TRAPS, HIDS/MKD and FMF.
Our group have submitted to the consultation but individual members, Ilaris users or potential users should also submit their views.
The consultation and all contact details can be found here: https://www.engage.england.nhs.uk/consultation/canakinumab-for-treating-periodic-fever-syndromes/ and by clicking you will be leaving this site.