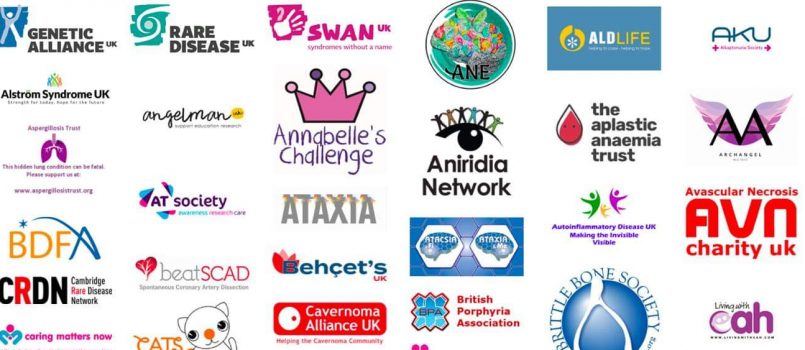 Our group Autoinflammatory UK, alongside 125 other rare disease patient organisations including Rare Disease UK, the Genetic Alliance and many others, signed Rare Disease UK's open letter calling on the Government to review and refresh the UK Strategy for Rare Diseases a few months ago.
This letter was sent by Rare Disease UK to Baroness Nicola Blackwood, the Minister in charge of rare diseases. Rare Disease organisations are very hopeful progress will be made towards updating the UK's Strategy for Rare Diseases! Rare Disease UK will be seeking a firm commitment from Government that a review and refresh of the UK Strategy for Rare Diseases will take place.
The full text of the letter said:
"We the undersigned call on the government to urgently review and refresh teh UK Strategy for Rare Diseases before the end of 2020, to ensure rare disease patients receive high quality services, treatment and support regardless of where they live in the UK.
The UK Strategy for Rare Diseases is a shared vision for improving the lives of all those with rare diseases so 'no one gets left behind just because they have a rare disease'. This is an objective we hold to be a hallmark of a fair society.
The UK Strategy for Rare Diseases contains 51 distinct commitments that are designed to improve health and social care for rare disease patients and their families. What was once a landmark document at its time of publication in 2013, the strategy is now obsolete as technologies, policies and systems have moved on. Its commitments urgently need updating.
Collectively rare disease are not rare. 1 in 17 people will be affected by a Rare Disease at some point in their life – approximately 3.5 million people in the UK. As we approach 2020, the expiration date of the UK Strategy for Rare Disease, time is running out to ensure that we have in place a framework that is fit for purpose, timely, relevant and impactful.
We call on the Government to act now, to review and refresh the UK Strategy for Rare Diseases."