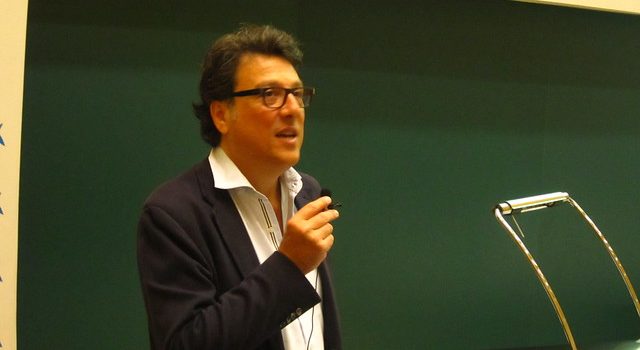 Huge strides have been made in developing ways to tackle rare diseases – which the European Union (EU) defines as those affecting fewer than 1 in 2,000 people – since January 2000, when the Orphan Medicines Regulation came into force. However, 95% of some 5,000 to 8,000 of these conditions still have no sufficient available treatments, panellists told a lunch debate in Brussels.
"The Orphan Regulation is a great success and has done the job in terms of attracting investment," said Yann Le Cam, Chief Executive Officer of the European Organisation for Rare Diseases (EURORDIS). "We see more diseases being covered and more medicines approved. But the overall access system is not adapted to the new science."
"Rare diseases are still an unmet need," agreed Rute Fernandes, Group Vice President and Head of Rare Diseases for Europe and Canada at global pharmaceutical company Takeda. She welcomed the progress of the last two decades: "we started with only eight orphan medicinal products and now more than 150 cover over 90 rare diseases." In addition, there has been an 88% increase in research per year between 2006 and 2016 – with Europe "leading the globe" in new clinical trials.
With only 5% of rare diseases with adequate treatment options and major discrepancies in access to adequate therapy countrywide, an innovative new approach is needed to accelerate access and make use of real-world evidence, Fernandes said: "We need to improve the value of these treatments and establish early dialogue between regulators and industry to facilitate that discussion early on."
One way to get "real research knowledge" and "access to expertise" is to use European Reference Networks (ERNs), argued Till Voigtländer, Austrian Representative of the Board of Member States of ERNs. Launched in 2017, these virtual networks of European healthcare providers encompass more than 300 hospitals and 900 specialised teams. They have shared knowledge across Europe, speeding up access to diagnosis and appropriate care.
If these ERNs are fully integrated into member states' health systems, they will reduce diagnosis time, Martin Seychell, European Commission Deputy Director General for Health and Food Safety, told the meeting. However, achieving this goal is harder in some countries than it is in others – notably in federal states like Austria. ERNs are still at deployment stage and each has its own history and size. But they are not the only avenue to explore for rare diseases.
Getting the right data on rare diseases and using it correctly is essential. More importantly, it must not be the basis for discrimination, the meeting heard. In addition to valuable registries of patients with rare diseases, a "European clearing house" must be created to ensure that data contributes towards each patient getting access to appropriate care. A third issue is funding, panellists agreed.
Summing up, Seychell said "the next five years will be absolutely crucial" in deciding how best to utilise expertise on rare diseases. This is all the more important as the Commission plans to adopt a new policy on rare diseases by 2023.